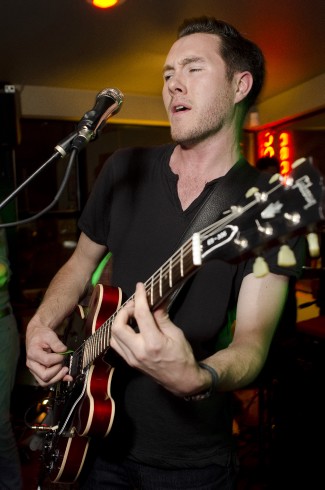 Mark Sexton plays at St. James Infirmary in Reno.
                                                                                                                                                      Photo by Tony Contini
On a randomly snowy and windy Reno spring day, Failure Machine and the Mark Sexton Band threw down in a packed and steamy Reno bar.
I showed up to St. James Infirmary feeling under the weather, but quickly shook it off when the adreneline of shooting set in. 
The bar was packed from front to back exit. The windows and my lenses, sweaty as I was.
Failure Machine came out horns blaring, a thread connecting the funky, dirty-soul lineup.
The crowd clapped and boogied through the heat. The Mark Sexton Band came out with a three-piece horn section and Mark's brother, Christopher, on keys.
Family, brotherly and Reno love was in the air.
Failure Machine Gallery
Mark Sexton Band Gallery